5 Strategies for Buying a New Construction Home
Posted by Sara Khoury on Thursday, October 6, 2022 at 9:43 AM
By Sara Khoury / October 6, 2022
Comment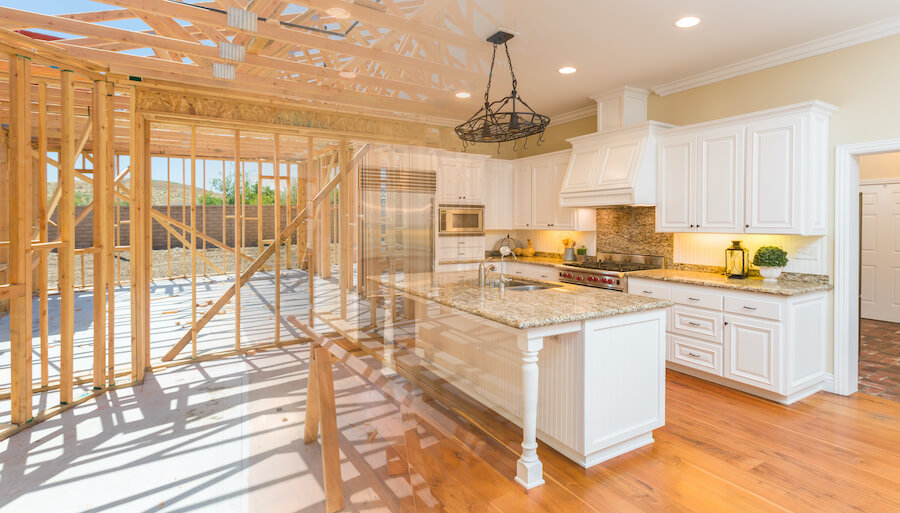 Any home purchase can be tricky, and new construction homes come with their own host of obstacles to navigate. Whether you're just starting your search or already buying, make the most of your purchase by being prepared. Read on for some of the best tips on buying a new construction home!
Know Your Budget and Stick to It
New construction homes are usually more expensive than existing ones, so sticking to your budget is crucial. A strict budget ensures you get the most bang for your buck when adding customizations and exclusive features.
Decide how much money you're willing to spend on each step of the home construction process, plus added expenses like closing costs, new furniture, and moving fees. Think long-term and research different budgeting techniques to create a strategy that works best for you.
Once you have a system, try not to stray from it—otherwise, all your careful planning can go right down the drain! Try reminders, spreadsheets, and routines to help you get back on track.
Get a Good Home Inspector
Home inspections are essential to every real estate purchase. The ideal home inspector is familiar with new construction homes and can recommend practical solutions to any common home safety hazards. Home inspectors should also be insured and licensed or certified in your state.
Ask potential home inspectors for references from past clients to get an idea of the inspector's work quality. You can also try reading reviews, interviewing inspectors in person, and asking friends or family if they have specific recommendations.
Research the Builder Before You Buy
The builder is one of the most important parts of your new construction home purchase. You want to ensure they are a reputable company with a good track record. Another thing to consider is how long the builder has been in business: the more experience they have, the more likely they are to be reliable.
Once you have a builder, you'll need to read the contract carefully. If there are any terms or conditions that you don't understand or disagree with, make sure you address them before signing anything. You can also hire a lawyer to look over the contract and ensure you don't miss any hidden fees or clauses.
Be Prepared for Delays
Delays are common when building new homes, especially if you're buying during peak season. Even if this isn't your first home, it's a good idea to plan all your moving preparations ahead of time in case things take longer than expected.
If you're using the home as your primary residence, you may want to consider renting a place in the meantime to minimize the disruption caused by the delay. You should also have a lawyer on standby to review the contract and create a new timeline with your builder. Following these steps will make it easy to plan a move to your new home.
Don't Be Afraid to Ask Questions During the Home Buying Process
When buying a new construction home, you'll want to ask lots of questions (and write down the answers). This is your chance to get all the information you need to make an informed decision and avoid any potential problems down the road.
Consider questions like:
How much will the home be in 5 years?
What is the warranty?
What are the different stages of construction?
What should you expect during each stage?
Are there any restrictions on what you can do to the house after it's built?
Don't be afraid to ask your real estate agent plenty of questions, either. They should be more than happy to answer anything you throw their way.
You're Ready to Build Your Dream Home!
Building a new home can be an exciting process, but remember to stay grounded, do your research, and ask lots of questions. When everything is said and done, you'll have a brand new home to enjoy for years to come.